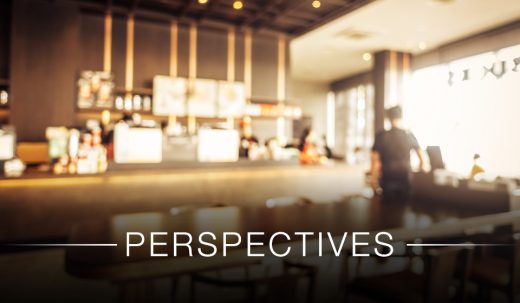 Perspectives is a short-form Q&A with culinary and hospitality professionals navigating the new landscape. Each week we'll hear from different members of various communities about their experiences in the COVID era and how they are helping their business, customers and community move forward.
Today we have Diana Hsieh and Nancy Rangel, who run The Chocolaterie in historic Duluth, Ga. The pair took over the business two years ago from a husband-and-wife team they worked for and have been serving up artisan chocolate, gourmet ice cream and handmade fudge ever since.
Chef Works: You've managed to stay open during the last 10 weeks, but you're certainly not like a traditional restaurant. What has the experience been like?
Diana Hsieh: The last 10 weeks have definitely been difficult for us, just as it has for everyone in the community. Our store relies heavily on foot traffic and we did not have an online store or take many phone orders before this. Our store is small and cozy, reminiscent of an old fashion candy shop. The focus was giving customers a great in-store experience.
CW: How much did you and your customers miss that face-to-face interaction?
DH: That was a very difficult part for us. The Chocolaterie has had the pleasure of being able to witness kids grow up, providing desserts for family gatherings and coffee for friends catching up here at our store. We love that we can be a little part of these life experiences so it definitely saddened us when we could no longer do this because of the COVID-19 pandemic.
---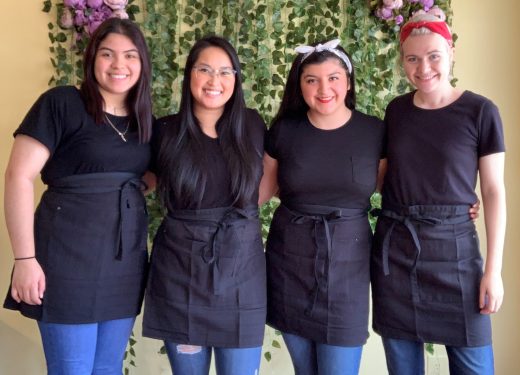 ---
CW: What sort of adjustments did you make?
DH: Nancy and I had a long and hard talk about what we would have to do especially regarding our employees. We are family and did not want to let them go. We had to figure out how to retain them as employees while still ensuring that we could remain open and afloat as a business.
We switched to phone-in orders. During this transition time we made it a priority to increase our online presence by quickly refining our website to allow for online shopping and curbside pickups. Social media became our main method of communicating with the community. These changes were a big adjustment for everyone.
We had to get our team PPE (personal protection equipment) and ramped up our sanitation procedures beyond what we were already doing. Honestly, this is probably something people don't think about for a small business, but neither of us have experience in web development – so updating our website to handle online ordering was probably the most difficult and time-consuming.
CW: What has the community response been like?
DH: The response from the community has been an overwhelming outpouring of love and appreciation. Many customers have come out to support us by continuing to order chocolates and ice cream from us. Some would come to thank us for staying open and some would come by just to check up on us. Each gesture has been greatly appreciated and none have gone unnoticed. The love we have received has made this whole experience so much more bearable.
CW: What advice do you have for other small-business owners during this time?
DH: Hold on and keep going. We understand each circumstance is different for each unique business. Some days may be more difficult than others, but just take things day-by-day at your own pace. Do what is best for you, your staff and your community.
---
If you work in any area of hospitality and are interested in being featured in Perspectives, email kgemmell@chefworks.com
---
ON THE BLOG: Some stories from the last couple of months