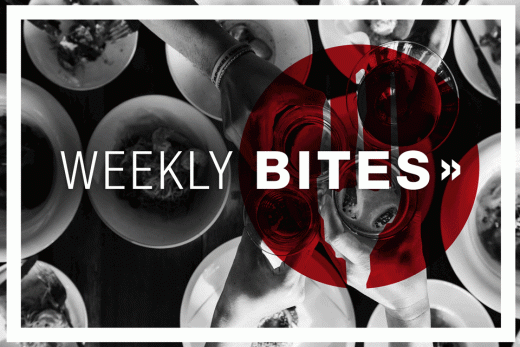 Welcome to Week 23 of 2020. Chef Works® Weekly Bites is where we take a dive into the notable food stories of the week. We took a break from the traditional Weekly Bites for a couple of months to bring you news, links and resources specific to the COVID-19 pandemic and how it impacted the hospitality community.
Moving forward Chef Works will continue to use all of its media channels as a reliable resource for our readers, friends and customers.
---
APPETIZER
Dr. Anthony Fauci, one of the top infectious disease experts in the country, had a virtual conversation recently with Chef José Andrés, founder of the World Central Kitchen, among other concepts. The two discussed a wide range of topics – including re-opening and how to handle sick employees.
If multiple employees are sick, a restaurant needs to shut down until employees are cleared to come back. If a restaurant has one sick employee, restaurants should contact their local health officials who will assess the connectivity between that employee and other staff and customers, and will advise on how to proceed.
The Dallas Morning News has a breakdown here from their conversation.
---
MAIN COURSE
In an effort to entice workers, Dunkin' has partnered with Southern New Hampshire University and is offering college training/degrees. Here's the report, via Nation's Restaurant News.
June 7 was World Food Safety Day. That obviously takes on a heightened meaning in this new era for hospitality. The United Nations, in conjunction with the World Health Organization, has some thoughts on the subject moving forward.
We've read a lot about what restaurants should be doing as the country starts to open. But, as consumers, how should you behave in a restaurant setting? Today has some answers.
---
DESSERT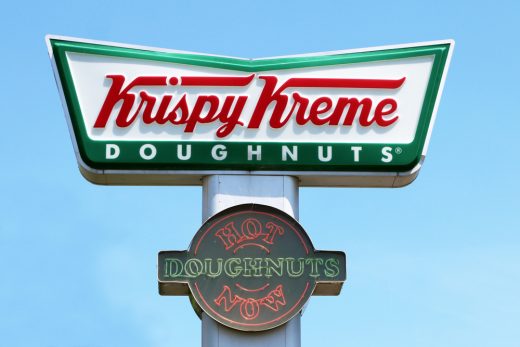 What a time to be living in Australia. Krispy Kreme, in conjunction with last week's National Donut Day,  launched a couple of new flavors – including the Snicker's Donut.
Yahoo Live has the report. Here's hoping they don't keep this miracle mashup down under.
---
FOUND THE FORK

We continue to be humbled and honored to see the positive results of our "20K Apron Giveaway." Whether it was an assisted living facility, a hospital's culinary team or family-owned diner, we wanted to make sure our gear got into the hands of those serving others.
Thank you again to all who helped make this such a success.
Stay connected with the Chef Works team on all of our social channels:
---
WEAR OF THE WEEK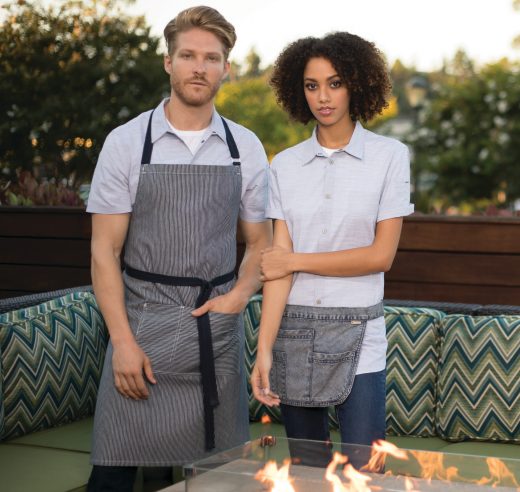 Summer is 10 days away. Restaurants are re-opening and hot days, paired with increased outdoor seating, means servers and front-of-house staff will need gear to keep them cool.
Start planning your summer uniform program with the Havana Shirt – designed specifically for cooler days and hotter nights. With exclusive cuts for women and men, the Havana offers the comfort of short sleeves with the convenience of a snap front.
Pair it with a Portland Bib Apron or an Indy Hipster for a look that's cool, classic and comfortable.
---
ON THE BLOG: Some stories from the last couple of months