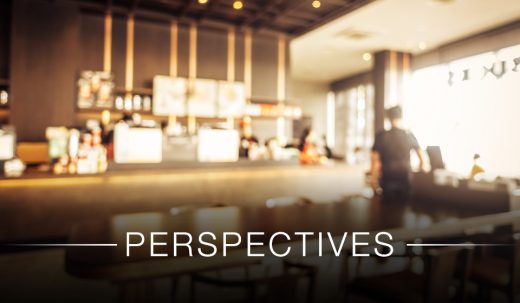 Perspectives is a short-form Q&A with culinary and hospitality professionals navigating the new landscape. Each week we'll hear from different members of various communities about their experiences in the COVID era and how they are helping their business, customers and community move forward.
Just because Robert Benson hung up his chef coat a decade ago doesn't mean he forgot how to be a chef. After spending half of his career in kitchens from New York to Hawaii, he decided to try multiple facets of food service. This allowed Benson, who is based in San Diego, to make contacts across the country.
Since March, those contacts have been paying off. His food service business suffered from the COVID pandemic. So he dusted off his chef coat, rounded up some friends and started cooking for frontline workers.
Chef Works: Why did you decide to get back in the kitchen? And why now?
Robert Benson: Three months ago, the bottom dropped out on the industry. Not just restaurants. All of hospitality was suffering. Chefs don't like to sit still. A friend mentioned a local hospital needing food for the ER. So me and a couple chefs got together.
It started with about 45 meals. Then we started doing ICU overflow for a second hospital. Then we were cooking for frontline workers at testing sites. Then the USO asked if we could cook for the incoming Marine recruits before they start boot camp. Before we knew it, we were cooking daily for hundreds of Marines and healthcare workers.
CW: What's the community response been like?
RB: It's brought me to my knees and it's brought tears to my eyes. I think it's been just as good for the morale of me and my team as it has for the doctors and nurses. We're feeding nurses who have barely seen their families for the last three months because of the shifts they are pulling. To see the face of an ER doctor smile because someone cooked a nutritious meal, it's a humbling sacrifice in all the right ways.
Thank God San Diego hasn't been hit as hard as other parts of the country and the world. But these doctors and nurses are still putting it all out on the line for us. To see their smiles after going from fast food to high-end, well-cooked meals is humbling.
---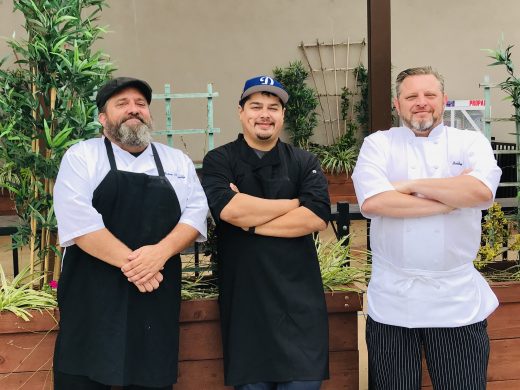 ---
CW: It sounds like the last three months have been a bit of a journey for you.
RB: For sure. First, I realized how much I missed putting that coat on everyday and working with an amazing culinary team. I'm not a kid anymore and working those long days takes its toll.
CW: What have you learned from this whole experience?
RB: Just be there for people. Be a man for others. Be a woman for others. Be a human being for others. At no time in our lifetime has the world needed people to give more than we do now. We're seeing it on every level. Step up to the plate. If you don't know how to do something or how to help, ask someone. Just show up for people.
You can connect with Chef Robert on LinkedIn or on Facebook.
---
If you work in hospitality and would like to be featured in Perspectives, please email kgemmell@chefworks.com.
---
ON THE BLOG: Some stories from the last couple of months